7 Day Heaphy Track & Old Ghost Road MTB Tour NZ | Haka Tours
Get ready to tick off two of New Zealand's epic multi-day bucket list rides, The Heaphy Track & The Old Ghost Road. These trails may be unfamiliar to you now, but they're well known to Kiwi Mountain Bike enthusiasts who revel in the technical challenges amidst mind-blowingly beautiful scenery.
The Heaphy and the Ghost are two of just 10 rides outside of the USA to feature on the International Mountain Bicycling Association's list of IMBA EPICs. The EPICS designation recognises the most special of rides: those that are technically and physically challenging, beautiful to behold and worthy of celebration. To be able to experience both of these spectacular trails on the one tour is an opportunity not to be missed.
Both trails are roughly 80 kilometres in length and, although they are both located in the rugged West Coast, they offer two very different experiences.
New Zealand's only multi-day ride through a National Park, the Heaphy Track (Grade 3+) is a beautifully scenic trail that takes you on a journey through the heart of the Kahurangi National Park. On this ancient Māori trail, you'll enjoy diverse landscapes as you cross tussock downs to lush lowland forest and end up alongside palm-fringed surf beaches It's good, honest riding and not overly technical – and the huts are spectacularly situated and very comfortable.
The Old Ghost Road is a more challenging mountain biking trail with the equally fantastic landscape but thrown in are some of the most jaw-dropping flowing trails that will keep your cameras and adrenaline surging. A long-forgotten gold miners' trail has been revived, connecting the old dray road in the Lyell (upper Buller Gorge) to the mighty Mokihinui River in the north. The riding experience is unique for each trail but the Huts all offer comfortable bunks to sleep the ride off, fully equipped kitchens to cook your meals and log burners to keep you toasty on the colder nights.
The climbs are long, gradual but not overly technical on both first days of the Heaphy Track & the Old Ghost Road. Both Climbs are also under cover of the Beech Tree forests offering great protection from the elements during your ascent. It is advised that you have a good level of fitness and can ride comfortably for 40km+ a day to get the best experience possible.
Photo Credits: Grant Stirling, PC Hage, Phil Rossiter, Richard Rossiter, Sven Martin, Jonathan Kennett.
Tour highlights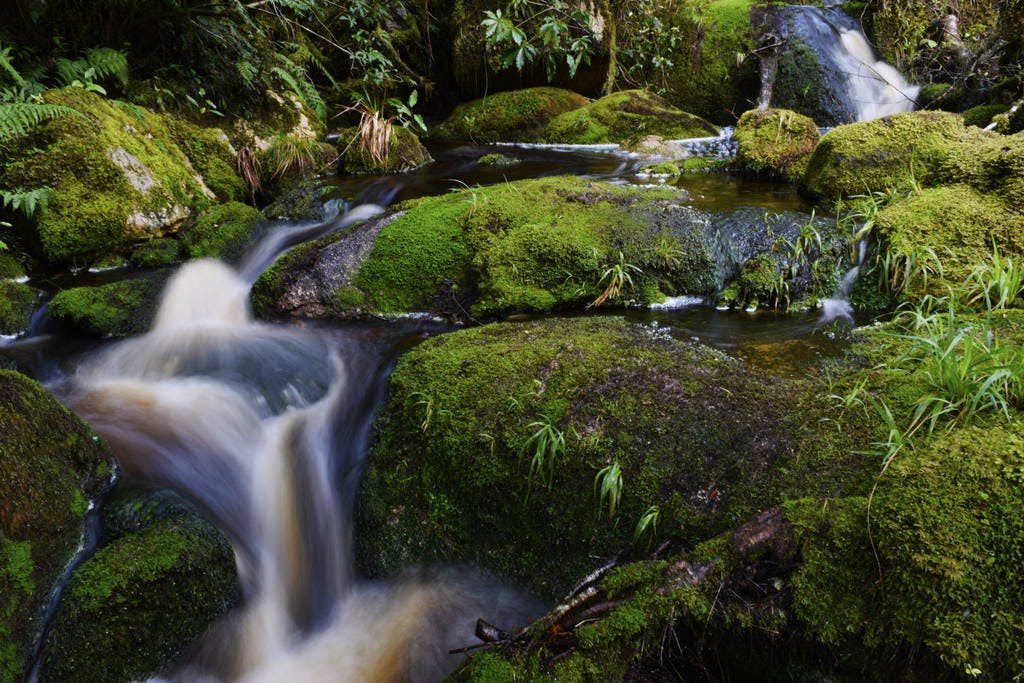 The Only Multi-day Ride Through a NZ National Park
The Heaphy's 80km course through the Kahurangi National Park traverses diverse landscapes including beech forests, expansive tussock plains, boulder outcrops and swing bridges.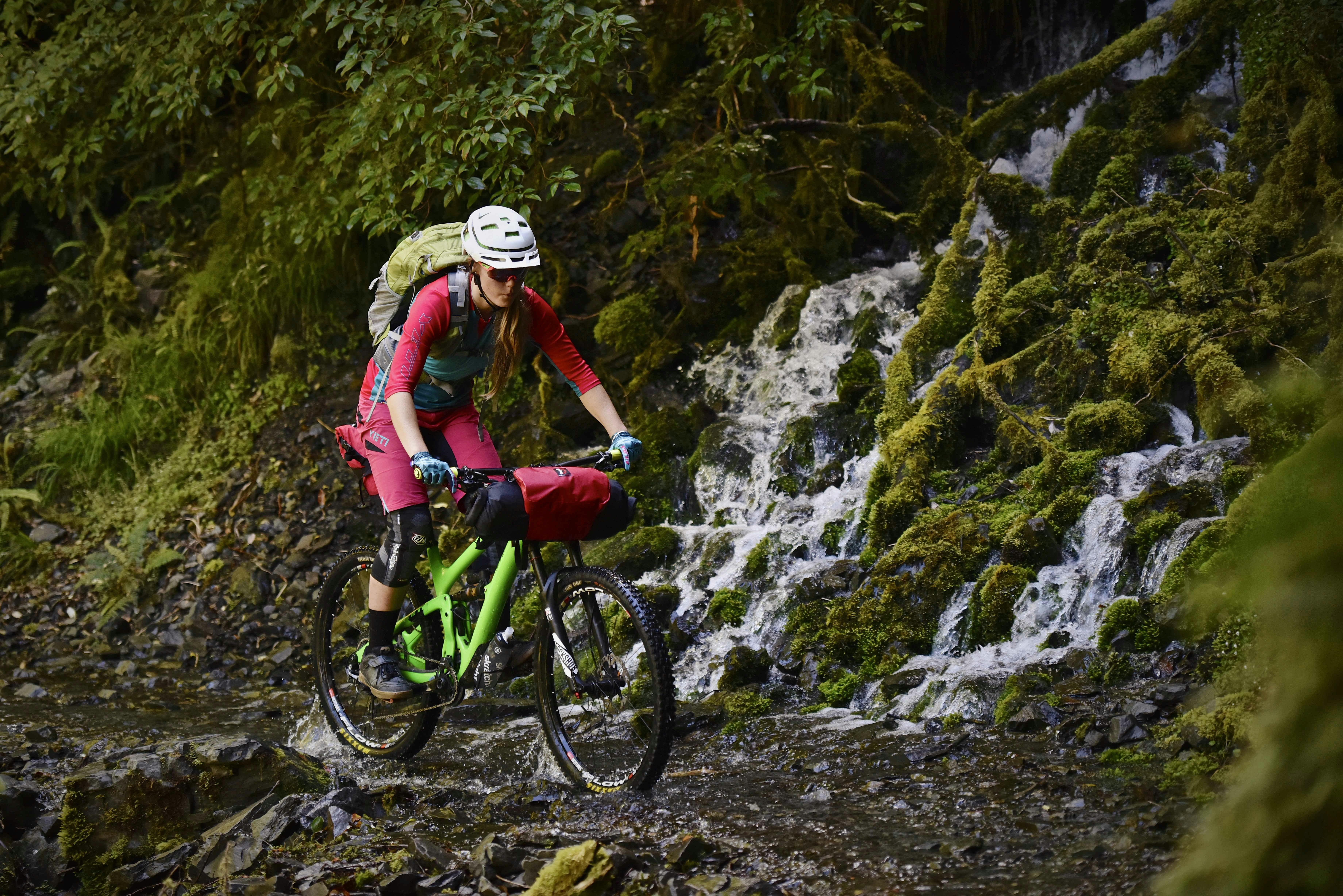 Ride a Long-forgotten Gold Miners' Road
Take a single-track adventure through remote valleys, mountain tops and river gorges on the challenging Old Ghost Road.
All the Good Stuff Included
All transport, expert MTB guide, accommodation, 6 breakfasts, 5 lunches, 4 dinners and the all-important trail snacks.
What's included?
Some of New Zealand's best singletrack, scenic backcountry and thrilling downhills
6 x Continental Breakfasts (excludes Day 1), includes 2 x dehydrated packs while on MTB trails
5 x Lunches (excludes Day 1 and 7), includes 4 x dehydrated packs while on MTB trails
4 x Dinners (excludes Day 1, 3 and 7), includes 2 x dehydrated packs while on MTB trails
Trail Snacks (8 x mixed snacks)
Personal Locator Beacons (2 x shared amongst the group)
Plus many surprise stops along the way!
ENHANCE YOUR TRIP WITH ADD-ON ACTIVITIES AND UPGRADES
Your tour includes all the essentials but you can add extra wow-factor to your tour by adding on the activities and accommodation upgrades that suit you best.
Optional accommodation upgrades and add-ons for this trip:
Heaphy & The Ghost MTB Tour
Days

7

Price from (NZD)

$3,899

Deposit only

$99
Available dates
Only $99 to secure your seat unless you book within 45 days of departure. Once your spot is booked, you can log in and customise your tour with any extra experiences or activities up to 45 days before departure.
Loading...
FAQ - Heaphy & The Ghost MTB Tour
Similar Tours
North Island Trail Hunter MTB Tour
Ride the North Island's best white-knuckle downhills & single-track flows including the MTB wonderland of Whakarewarewa Forest.
View tour
South Island Dirt Seeker MTB Tour
Mountain biking as it should be! See epic scenery as you conquer mountains & descend with rocky white-knuckle highs and flows.
View tour
NZ MTB Dreamer Tour
Saddle up for the best NZ MTB tour! Ride Rotorua's Redwood Forest, exhilarating Wanaka & Queenstown + backcountry & private trails.
View tour
You love our tours
I loved the 7-day North Island tour! It was a great way to see the North Island in a short amount of time, especially if you are not comfortable driving or just do not want to rent a vehicle. I had been a bit hesitant to book because I don't usually stay in ho...
I really enjoyed my North Island Adventure tour. I was travelling solo but quickly made friends with the rest of the (very diverse) group. We saw and did so many amazing things in just one week! Our tour guide was super-knowledgeable and got us everywhere on t...
Safari61471929165
Australia
I went on a 20 day Haka Plus tour and it was amazing. I loved everyday and moment. Simon was a great guide and never let us down. He always had a speacial place to show us and it was amazing. Would blow your mind and take your breath away.
Follow us
100% NEW ZEALAND MTB
Want to be featured here? Simply tag your Insta pics with #hakatours